The East Laverton project covers an area of some 405 km2 and is centred approximately 20 km east of Laverton in Western Australia. The project contains potential to host both gold and nickel deposits.
The nickel potential includes the Diorite Hill basal contact where historical geochemistry has identified nickel and copper sulphide accumulations that require drill testing and the Rotorua ultramafic complex, which is interpreted as the feeder pipe, where virtually no exploration has been carried out across the main 10 km by 1.5 km sill.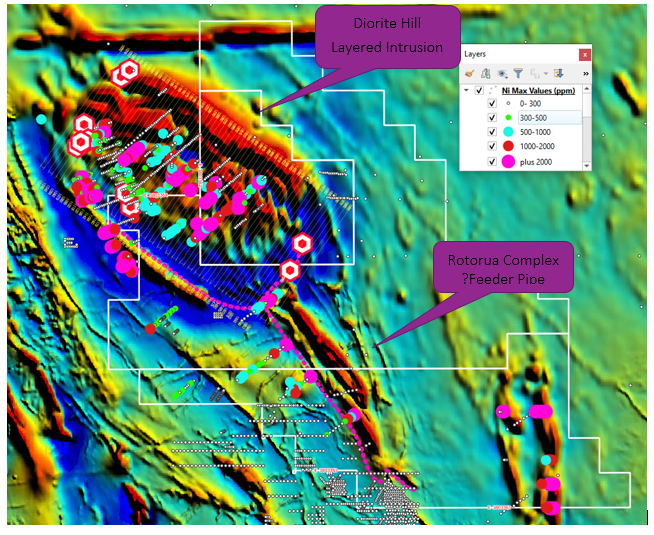 The south-east of the project is prospective for gold mineralisation where the shear that hosts the Brightstar gold mine extends undercover onto the project tenements.